Well-Being, Yoga and Art Retreat in Curacao
Summary:
Slow down. Reconnect with your truly self. Enjoy sunny days and follow your feelings. Be yourself. Do anything you feel to do. Enjoy Turquoise Ocean, white beaches and the dolphins. Treat your body with healthy food and every day Yoga. Paint, draw, dance and share your thoughts. Fall in love with yourself, and definitely with colorful island of Curacao as well.
Features:
Well-being Yoga and Art retreat
Location: Curacao, Caribbean
Styles: hatha yoga, yin yoga, art-therapy, painting, meditation, ecstatic dance, cooking class
Food: Half-board combining vegan and raw food
Skill level: beginner, intermediate, advanced
Dates: 6th -16th December 2018
11 days/ 10 nights
TOTAL PRICE: 1888, – USD
Benefits:
This is the place of paradise, designed for you to calm down and unplug from the everyday world and work.
Just by observing the emerald ocean you start naturally slowing down your breathing and following your feelings.
Natural cleansing of your body slowly begins with delicious healthy and light vegan and raw food.
This is a journey to find connection to yourself and to learn how to find and keep balance in life.
Full description:
Human body is perfect, beautiful and extremely knowledgeable. Our body is the most unique and safest temple in this world.
What is possible in your body? How simple is it to connect with your body and feed it what it wants, from healthy food to healthy relationships? How can you truly deeply connect to your innate wisdom, your resource? How does sacred geometry explain balance? How can you build your perfect life in alignment with your deepest calling? We will set our Mind together in the garden of Mother Earth´s Paradise. That and so much more we will be tapping into with guides who already embody these principles.
Food: We will support the energy of the body and its wisdom with locally resourced, fresh and even our very own hand made HIGH VIBE VEGAN and raw foods by the amazing chef and owner of a vegan bistro in the Czech Republic. You will taste heaven in your mouth.
All in all, we are aiming for simplicity & lightness you will truly love.
What makes this retreat special:
Curacao is a colorful island with bright light. This retreat is an opportunity to spend a unique time with yourself in a real paradise. You´ll discover not only the beauty of Mother Nature but the beauty of your true self. You will find connection with your mind, body and soul and get a shortcut to how to stay in balance, peace and harmony in everyday life.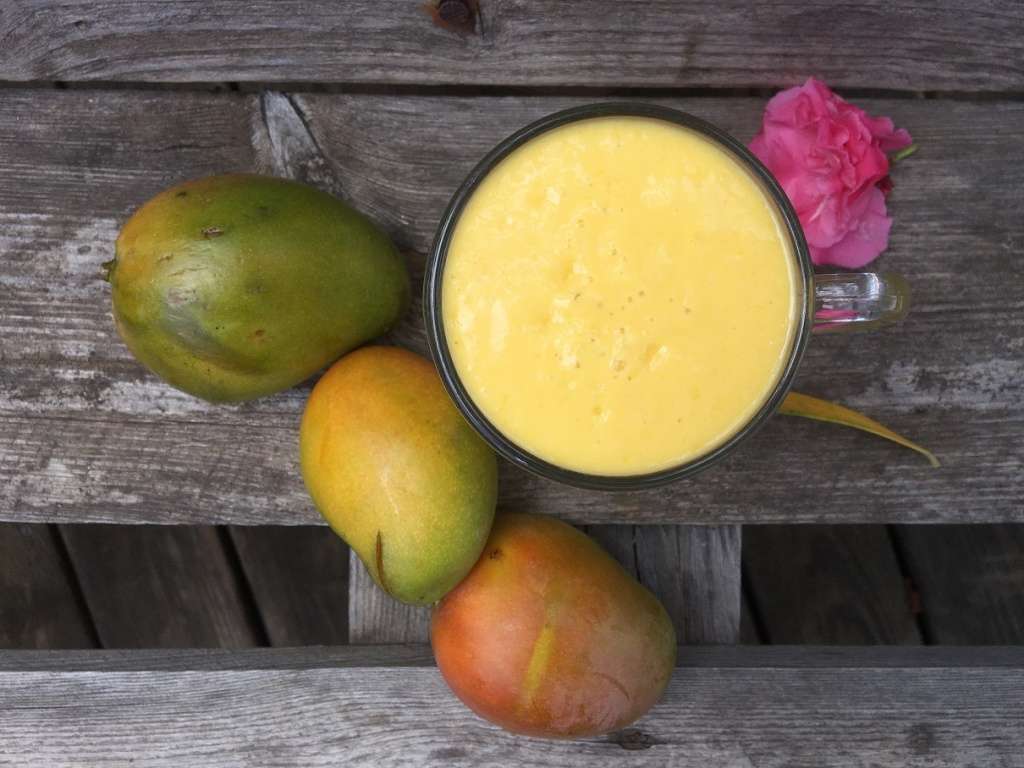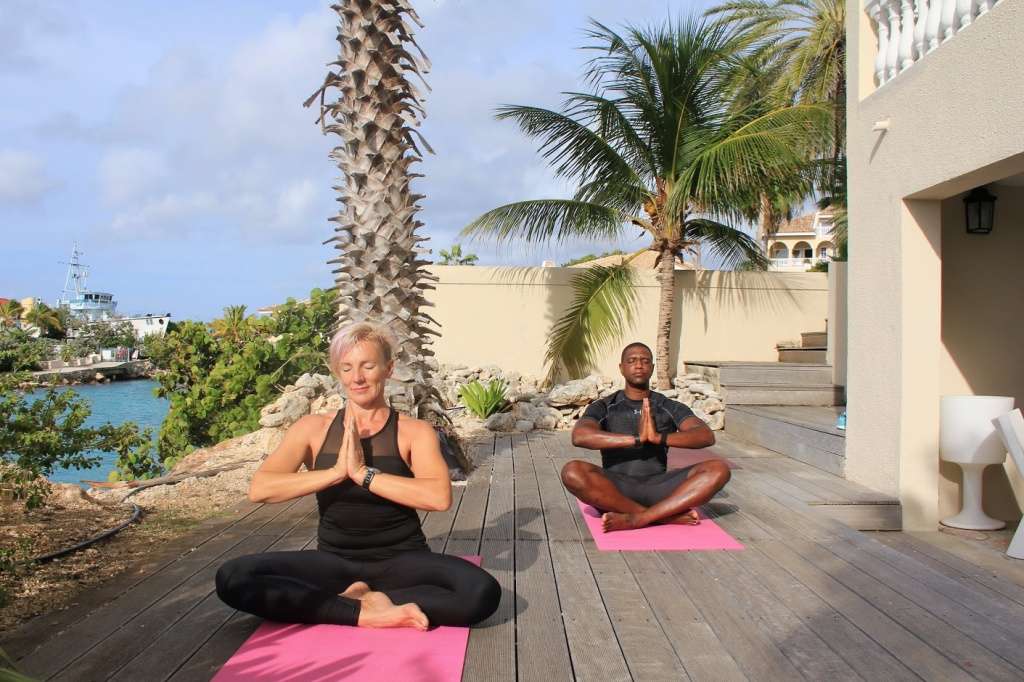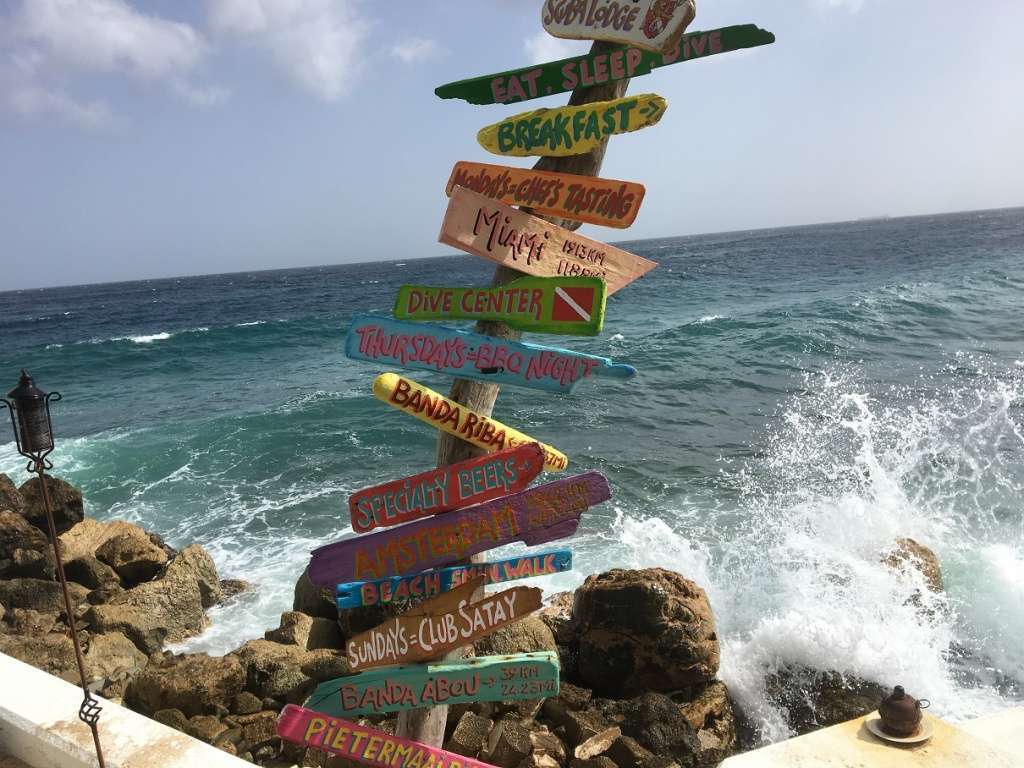 Location
Discover the beauty of the Caribbean Island of Curacao. Warm weather with everyday breeze, fresh green palm trees, clean, white, sandy or coral stone beaches, and most of all the bright turquoise color of the ocean, will blow your ruffle thoughts away. The spectacular sunset with yoga on the beach is irresistible. The private luxury villa with huge neat kitchen, dining and relaxing room gives you the opportunity to feel freedom. A spectacular view from the balcony allows you to observe dolphins in their home ocean aquarium area.
Sea star villa is a complete 4 bedroom 4,5 bathroom, two story villa with a private garden and seafront terrace. The colorful villa is truly an oasis of relaxation, with cozy nooks to sit back and relax, socialize or just enjoy the sea breeze. The completely air conditioned, open-concept kitchen, dining and living areas flow trough the ground floor of the villa, onto the seafront terrace. The kitchen is complete with a stove top, oven, microwave and large refrigerator and of course all kitchen necessities like a water cooker, N'espresso coffee maker, pots, pans, plates, glasses and cutlery are present. The villa has a washer and dryer and we provide guests with top of the line linen, bath and beach towels. All four bedrooms have double beds (which can be separated), spacious closets and air-conditioning. And each bedroom has a private bathroom with hot water shower. Free Wi-Fi is available in the villa and guests can also make use of the common pool and private beach.
Your guides in retreat
Jana Havlik
The founder and creatrix of WELL BEING CAMP project led in the Czech Republic and Bali (the seventh year). She will guide you through limitless creativity. She helps to discover hidden potential of self healing by expression though Art Therapy and free Ecstatic dance. Jana will guide you to light up and share your inner light as she does with her own light. People call her "Sunshine".
Petra Krejcova
The owner and chef of raw and vegan bistro "MY KITCHEN"in the Czech Republic. She shares her passion for simple and truly nourishing food for the body and soul. During the retreat you will be tasting Petra's delicious creations. In her cooking class you will learn about the benefits of super foods and seeds. There is no doubt Petra will surprise you with how easy but super tasty her cooking is.
Janina Charles
Certified Freelance Yoga and Tai-chi teacher. Aqua Chi Yoga therapist. Founder of project Balance your life and Beach Yoga Curacao. She will gently guide you to improve your body skills and teach you how to adopt yoga into your everyday life. Her lessons suit all. From the beginners to the advanced. Janina will give you her inner smile on every lesson. It is hard to resist!
Booking information
What is included in this package:
• Shared double bed room in a Luxury Villa with a private bathroom
• Delicious vegan and raw meals (half board)
• 10 mindful and blissful days with a program
• 3 art-therapy lessons and all the material and tools
• 7 yoga lessons
• Vegan Cooking class
• Group meditations
• Ecstatic dance lesson
• Private beach
• Free entrance to main Mambo Boulevard Beach
• Beautiful sea views and views of the Dolphins facilities of the Seaquarium
• Towels and beach towels
• High-speed internet
• Air conditioning
• Transfer from and to the Airport
What is not included in package:
• Flight ticket
• Insurance
Additional:
• Island trips through the small beaches
• Downtown trip
• Private massage
• Private art-therapy lesson
• Private yoga lesson
• Private cooking class
Booking and cancellation terms
• After booking the total amount is payable within 48 hours after the booking has been confirmed, by bank transfer to our bank account
• Cancellation up to 14 days before arrival, 50% refund.
• Cancellation from 14 days to 8 days before arrival, 75% of the total cost will be refunded.
• No show: 100% of the cost will be charged.
Retreat Schedule December 2018
Everyday lessons and workshops will be held in the mornings or evenings. During the day is your free time to discover the beauty of Curacao. The real timing will be set up upon your arrival with whole group.
Day 1 – 12.06.
• Travel. Settle. Welcome
Day 2 – 12.07. Nurture. Connection, Unity
• Morning opening circle
• Sunset yoga on the beach
Day 3 – 12.08. Affirmations for Life
• Morning yoga on the porch
• Art-therapy with affirmations
Day 4 – 12.09. Journey to your Body
• Harmonizing yoga
• Vegan healthy cooking class
• Evening meditation
Day 5 – 12.10. Free day
• Additional trip to downtown or beaches
• Evening circle
Day 6 – 12.11.Sirens & Mermaids
• Free Ecstatic dance
• Sunset yoga on the beach
• Night meditation
Day 7 – 12.12.Healing by colors
• Morning Yin yoga
• Art-therapy
Day 8 – 12.13.Sharing day
• Morning circle of sharing
• Sunset yoga on the beach
Day 9 – 12.14. Your free day
• Optional – trip by your choice or do what you want
Day 10 – 12.15. – Beauty of the Nature
• Morning yoga
• Art-therapy with the Nature outside
• Closing Circle
Day 11 – 12.16. – Homebound Travel