Remote Workers
Curacao Monthly Rentals – Starting 2023
Ideal solutions for Remote Workers Curacao Luxury living. As a Digital Nomad you can live and work in paradise, for attractive monthly rates.
Find your ideal work and living space, with a minimal rental period of just 3 months.
The apartments will be completely ready to use, you do not have to worry about setting up new internet connections or buying appliances, we will take care of everything.
All the three unit are in small condo buildings, but the Ocean Breeze and the Penthouse are on the top floor (so no upstairs neighbors), while Violet Blossom has a larger outdoor terrace as it is a ground floor unit.
We hope one of these options would be the right fit for you, and if we can set up an obligation free quotation for any of the options please do let us know.
Contact us soon as availability is limited!
Facilities
The spacious apartments are fully furnished, ready to use and fully air-conditioned.
Fast internet, modern appliances and all bed linens and bath linens are included.
Located in the gated Curacao Ocean Resort, within walking distance of Mambo Beach.
Use of the resort's private beach and community pool is included.
Our staff is available to help you with anything you might need.
Curacao's government remote worker info: https://athomeincuracao.com/remote-workers
General information
For stays of 24 months or longer deducted rental rates apply, contact us for more info

Monthly Rental rate does not include service charge, utility costs and VAT
For all units there will be a monthly service charge, which is estimated to be around 1500,- USD a month
The service charge includes internet, TV, trash collection and h.a.o. costs
The service charge also includes weekly cleaning including fresh bed-linen
The service charge includes water and electricity charges based on actual consumption and current rates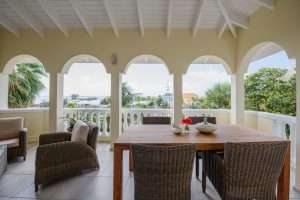 2 bedrooms/ 2 bathrooms
Starting: $ 3500 a month
(excl. 7% tax and excl. service charge)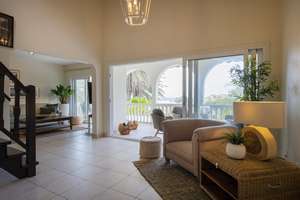 2 bedrooms/ 2 bathrooms
Starting: $ 4000 a month
(excl. 7% tax and excl. service charge)
2 bedrooms/ 2 bathrooms
Starting: $ 3500 a month
(excl. 7% tax and excl. service charge)
+599 9 5227281 / +5999 5605504